Centre of History and Science "GRAMMI.org"
Philosophy, Vision, Support
About us
---
The Centre of History and Science "GRAMMI.org" is a new initiative that aims at turning, through its activities, the visit to Corinth to an unforgettable experience.
The Centre's aim is to offer opportunities to visitors to experience, in an innovative, exciting, and interactive way, the importance of Corinth's history and the scientific and technological achievements connected with it.
With the lead of history the scientific achievements are unfolded as they were developed in Corinthia.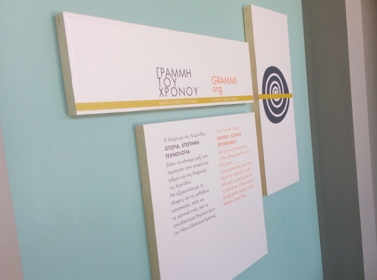 Knowledge Centre
---
Our ambition is to become a center of knowledge both from the point of view of history and from the point of view of science.
Our goal is to attract visitors of all ages with an educational as well as entertaining experience.
Support us
---
Help us enrich our vision for more knowledge, through the power of science and history, in our Centre, in schools and beyond – supporting Grammi.org.